Many people consider March to be the first month of spring. However, spring doesn't start until towards the end of March which means it is more like the last month of winter. Still, there are plenty of things to do in March 2019 in Tulsa, Oklahoma. It may still be slightly cold but things are heating up and you won't want to miss the transformation in Tulsa from winter to spring.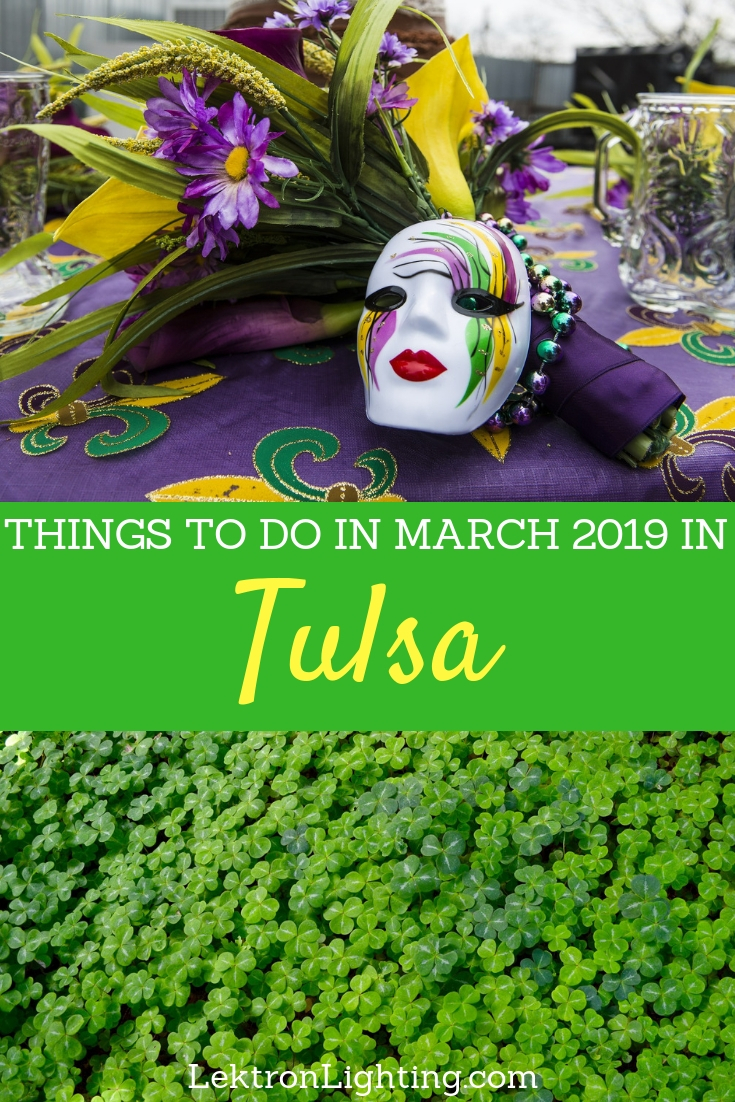 There are so many fun things to do in March 2019 in Tulsa for all ages that it would be hard to get bored during any March weekend.
Things to do in March 2019 in Tulsa | Tulsa Mardi Gras Masquerade
On March 2nd, the IDL Ballroom will transport guests to Mardi Gras right here in Tulsa. During this event, there will be showgirls, burlesque, stilt walkers, magicians, Cajun cuisine and, of course, bead necklaces. This event is for adults and will benefit a Tulsa charitable organization known as the Tulsa Veterans of Foreign Wars. The event is located at the IDL Ballroom and starts at 6 pm and goes until 2 am.
Things to do in March 2019 in Tulsa | Ride for a Reason
Saturday, March 9th marks the day for the 4th annual Ride for a Reason event. This charitable event benefits St. Jude Children's Research Hospital and the Life Time Foundation. This is an indoor cycling event that is open to the public after a registration fee and application. The minimum donation per bike is $250 per hour. The St. Jude Children's Research Hospital is an organization that provides therapies to children all over the country, helping more than 80% of US childhood cancer patients become long term survivors.
Things to do in March 2019 in Tulsa | Daddy Daughter Dance
Head over to Nienhuis Park Facility in Broken Arrow to enjoy a night for dads, grandfathers, uncles and daughters, granddaughters, and nieces. This event is a great bonding opportunity with light refreshments and snacks. Dance times are from 6 pm to 7:30 pm and 8 pm to 9:30 pm. This event is perfect for girls aged 4-16 with tickets priced at $5 per person. Tickets can be purchased at the Nienhuis Park Community Center & Central Park Community Center and will not be available at the door.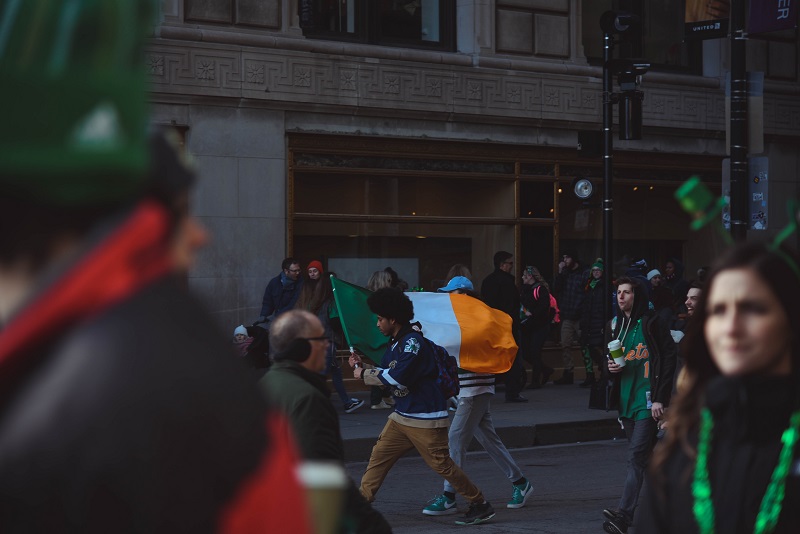 Things to do in March 2019 in Tulsa | Tulsa Irish Festival
If you didn't know or forgot, March 17th is St. Patrick's Day. Guthrie Green will again be hosting the Tulsa Irish Festival for St. Patrick's Day weekend. This event is a family-friendly event that is filled with Irish heritage and culture. The main points of the festival include things like Irish music, Irish entertainment, and Irish food. Last year, over 8,500 people attended the event and this year is expected to be bigger than that. The two-day festival starts on Friday, March 15th from 3-8 pm, and Saturday, March 16th from noon until 8 pm.
Things to do in March 2019 in Tulsa | Red Brick Road Food Truck & Art Festival
There is nothing better than artistically put together food from a gourmet food truck. There is also nothing better than seeing local art out on display. Combine these two amazing things to make for the perfect evening in March. This event is on Saturday, March 23rd from 11 am until 7 pm. You can purchase wristbands for $2 at the gate and those wristbands will give you the ability to buy food at the food trucks. There will also be artwork out on display and live entertainment for the event.