Smart technology has invaded our lives and our homes in a very good way. Almost every room in your home can have smart products inside that help make life easier. There are very few examples of how life could be made easier in the home than in the kitchen. Kitchen smart home gadgets make cooking, shopping, even being healthier so much easier. All you need to do is find the right ones and add them to your kitchen.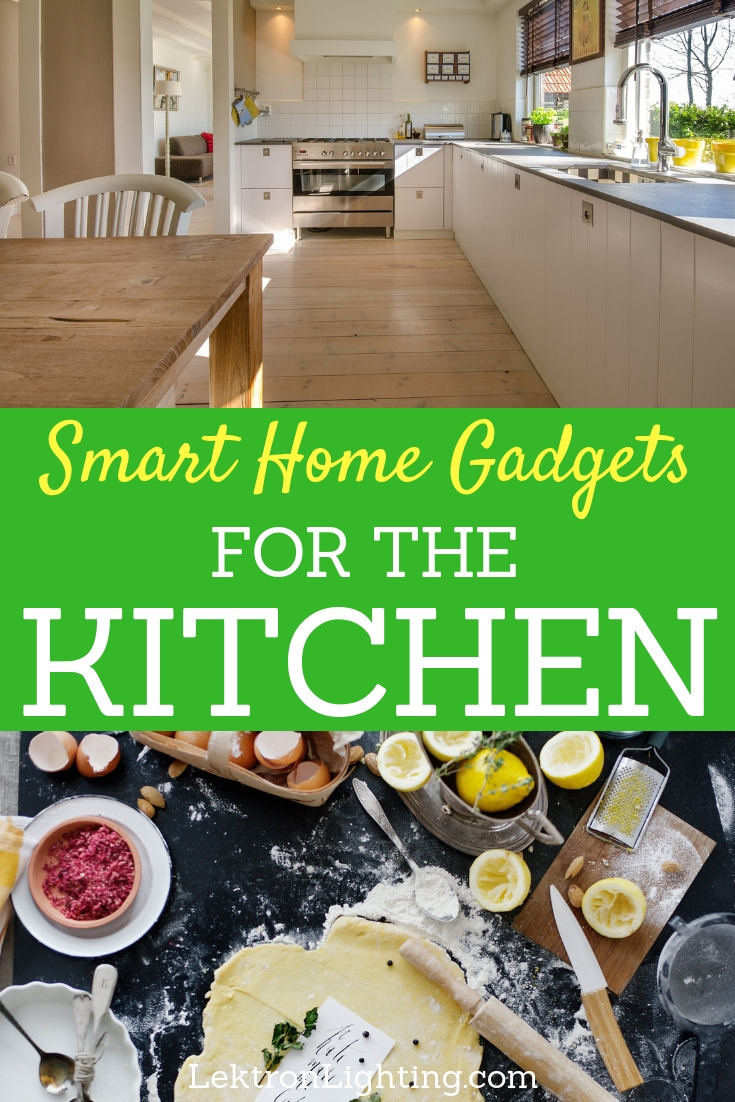 Use the best kitchen smart home gadgets to make life in the kitchen easier than using your toaster to make toasted bread.
Kitchen Smart Home Gadgets | Behmor Coffee Maker
When you wake up, asking someone to make coffee for you and them doing it would be nice. The Behmor Coffee Maker is compatible with Alexa so you can wake up and say, "Alexa, make me some coffee." and the Behmor Coffee Maker will start brewing. Of course, you will need to prep it the night before with water and coffee grounds but you can even control the temperature of the coffee through an app.
Kitchen Smart Home Gadgets | Wemo WiFi Crockpot
Slow cookers are already making cooking meals easier but when that slow cooker is connected to the internet, it's even easier. This crock pot can be controlled through an app on your phone and you can adjust the temperature, the cook time, turn it on and turn it off.
Kitchen Smart Home Gadgets | Anova Culinary Sous Vide precision Cooker
This sous vide precision cooker is connected to an app that allows you to set it for what you're cooking and it will tell you when it is done. Your sous vide cooking has never been easier.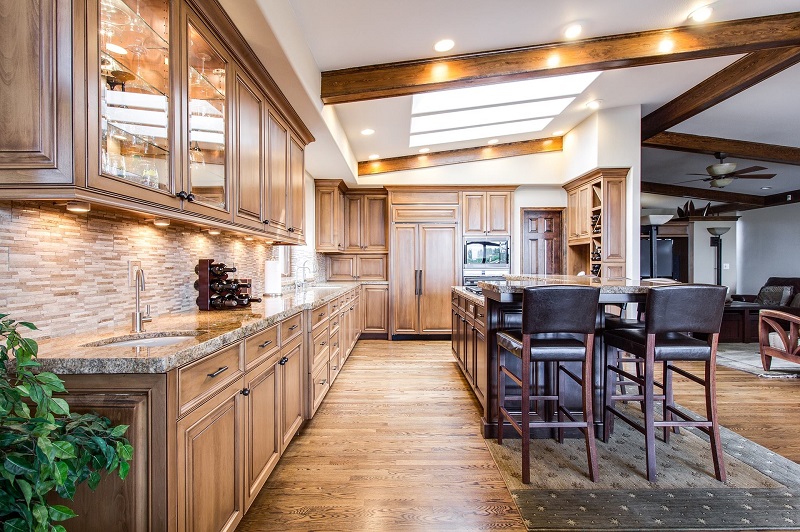 Kitchen Smart Home Gadgets | iDevices Kitchen Thermometer
This kitchen thermometer by iDevices can track two different temperatures at once inside an app on your phone. This makes cooking bigger meals, like for holidays even easier.
Kitchen Smart Home Gadgets | Perfect Drink Smart Scale
Want to make the perfect drink with the right amount of every ingredient? This smart scale will help you measure the right amount of each ingredient of a drink without you even touching a measuring cup.
Kitchen Smart Home Gadgets | GE Smart Countertop Microwave
This smart microwave is ready to listen to you in many different ways. Using this microwave, you can manually punch in the times, use your voice with Alexa integration, or use the scan to cook feature which will scan your food for the perfect times.
Kitchen Smart Home Gadgets | GE Connected Double Oven Electric Convection Range
Your stovetop and ovens just got even smarter and easier to control. This double oven and range can be controlled using your voice as it connects to your Echo, Google Home, Nest and several different apps.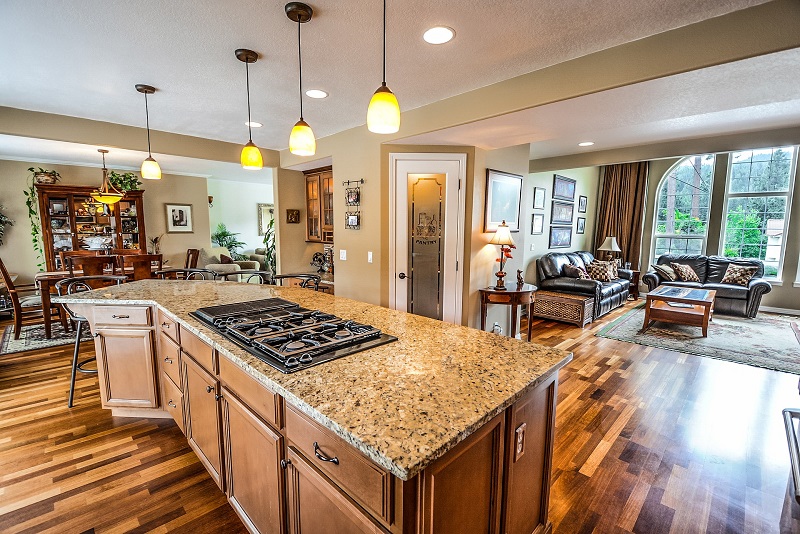 Kitchen Smart Home Gadgets | Samsung 4-Door Refrigerator
There are many different smart refrigerators on the market but this one by Samsung is one of the best available. The refrigerator comes with Bixby voice assistant, a tablet screen built-in with a memo board, apps for your phone and a built-in camera. The camera looks into your fridge and can be accessed from anywhere so while your shopping at the store you can take a look inside to see if you need anything.
Kitchen Smart Home Gadgets | iFavine iSommelier
Aerating your wine can really help the flavor and if you've never tried it before, you're in for a real treat. The iFavine iSommelier is a smart device that aerates your wine to perfection.
Kitchen Smart Home Gadgets | Drop Connected Scale
A drop scale is a scale that weighs the difference in an object to determine the measurements of whatever was poured into the object. The connected drop scale is a scale that is connected to an app filled with recipes. As you pour ingredients into the bowl you place on the scale, the app will let you know when to stop pouring and move onto the next step. Simple.
Kitchen Smart Home Gadgets | Vacuvita Home Base
Storing bananas or avocados on your countertop is normal, it helps them ripen and keeps them in mind for your next meal. The Vacuvita is a better option as this is a vacuum sealed storage container that stores foods for you and through an app, lets you know when it's time to eat.