Smart lighting helps homeowners in many different ways. We can easily turn on or off our lights but we also reduce the amount of energy we consume. But smart lights often come with a heavier price tag than most light bulbs found at the corner store. That price point means one of three things for college students. Either student's parents will pay for the bulbs, students will pay for them, or they will just go without. However, there are too many benefits of smart lighting to go without. Luckily, Ikea has smart lighting options for those on a student's budget. Ikea smart lights are perfect for those looking to get the benefits of smart lights without the initial costs.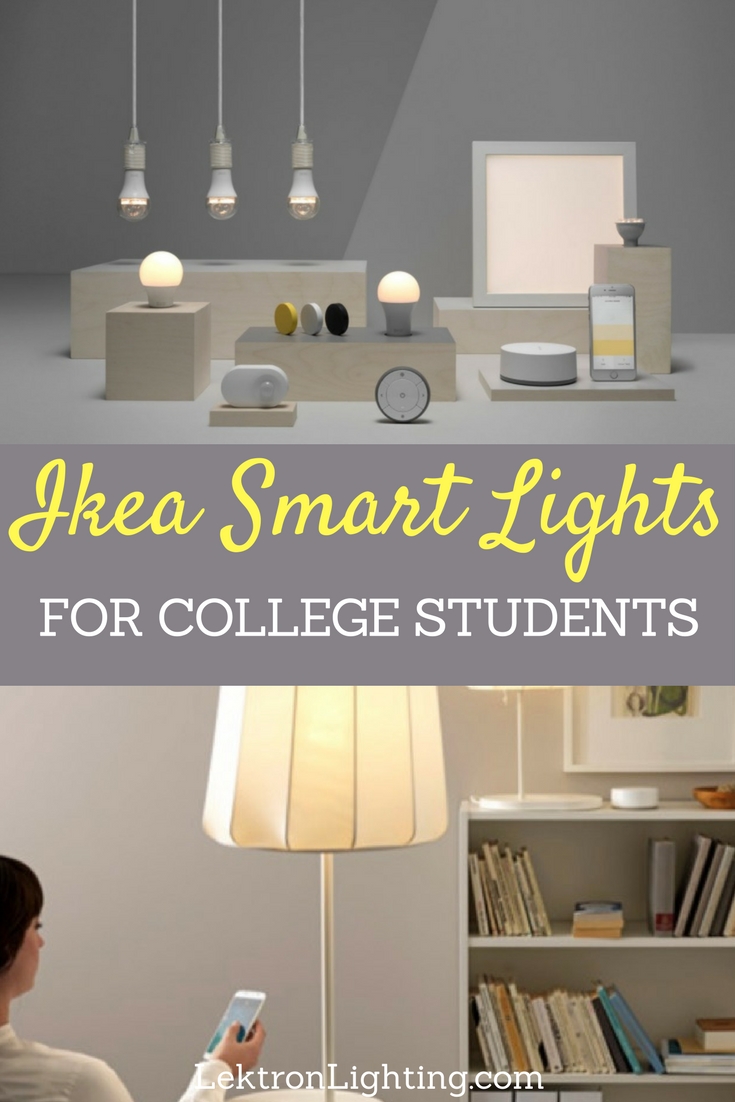 Use Ikea smart lights, known as TRÅDFRI to add smart lighting to a college student's life and make things easier and happier for everyone.
TRÅDFRI Dimming Kit | $19.99
The TRÅDFRI Dimming Kit is a wireless dimming light that comes with a wireless control and one light bulb. Using the kit, students can easily dim the lights in their dorm rooms so that they can study while their roommate sleeps. The kit doesn't come with a TRÅDFRI Gateway, but if you add one, students can create groups of lighting through the app and control them in different ways.
TRÅDFRI Motion Sensor | $24.99
The TRÅDFRI Motion Sensor kit comes with one light bulb and one motion sensor. How it works is simple, set-up the motion sensor and let the lights turn themselves on when motion is detected. The light can automatically turn off 1, 5, or 10 minutes after it turns on depending on the settings.
TRÅDFRI Gateway Kit | $79.99
Having the TRÅDFRI Gateway Kit opens up a world of possibility with the entire line of Ikea smart lights. Using the gateway allows you to create groups of lights. For students, that means they can make a room group, desk group, or more. Each group of lights can be controlled by an app or using smart home assistants like Apple Home Kit or Alexa. Google Home control is coming soon as well.
Smart lights add so many benefits to a student's life. While they may not pay the electric bill in a dorm, that doesn't mean that energy consumption isn't important to monitor. Not only will they consume less energy, they will also be able to control the lights using an app, simple touch, or even voice. This will help make life easier because a college student should be focused on their studies more so than whether they left the lights on in their room.