Spring is one of the most beautiful seasons we experience. Gardens all across the country bloom with natural colors and the weather becomes more tolerable. Thanks to the tolerable weather, we can enjoy our gardens both day and night. However, at night, gardens can become even more magical with the use of lighting. Garden lighting design ideas can help cast shadows in artistic ways and make specific aspects of your garden glow.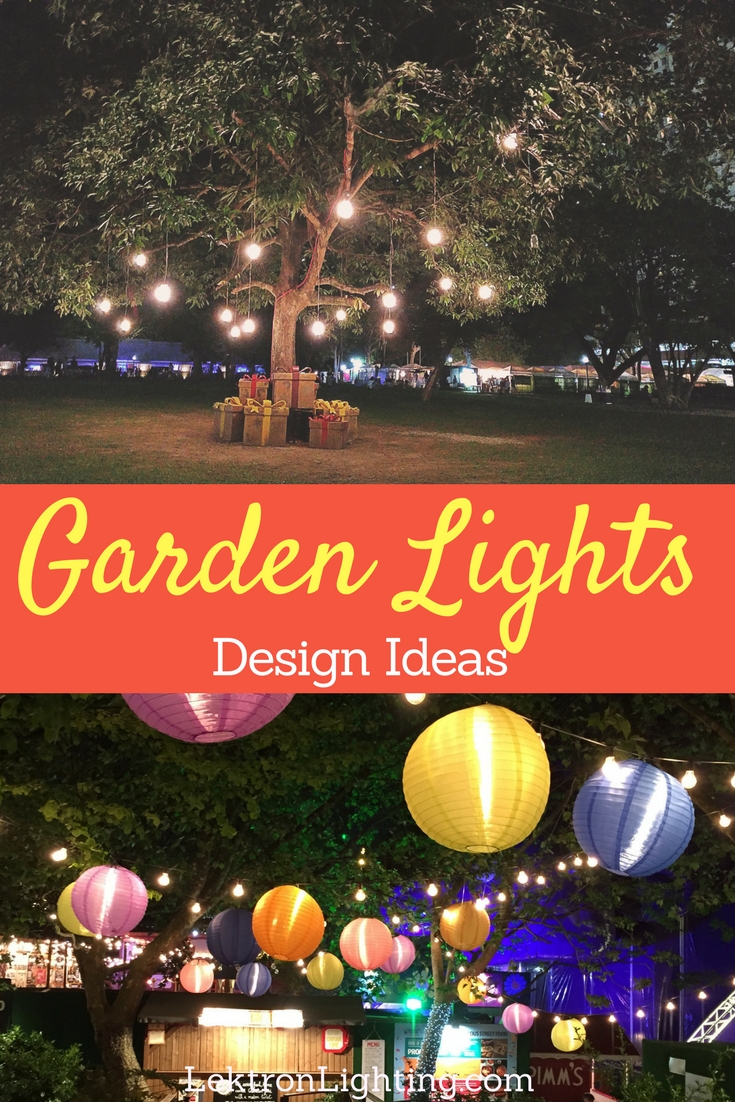 Garden lighting design ideas will not only light up your garden but also let you use shadows to create magical works of natural art.
Garden Lighting Design Ideas | Rope Lighting
Rope lighting is very simple and easy to use. In the garden, you can use rope lighting along the borders of pathways or under boulders you use in the garden. Not only will rope lighting light up your path, the shadows they cast on boulders, lawns, or soil patches are beautiful.
Garden Lighting Design Ideas | String Lighting
Many of us use string lighting during the holidays and then take them down and store them for the next holiday season. However, one way to use those lights during spring is to hang them in trees in your backyard. White lights would work best and having no specific design in mind makes for some amazing shadowing.
Garden Lighting Design Ideas | Mason Jar Lighting
Another beautiful way to light up a pathway or just scatter lighting around the garden is in mason jars. For special occasions, use tea light candles but for long-term use, string lighting works best. Simply gather up some string lights into a mason jar and set them where you want the light.
Garden Lighting Decor Ideas | Recessed Lighting
We're all familiar with recessed lighting in our homes and usually in our ceilings. However, those same light fixtures can be used outdoors, with proper weather guarding. This idea will take a bit of work but you can use this idea along walls with cement borders and have the light shine up against the fence, wall, or behind planters.
Garden Lighting Design Ideas | Wall of Strings
Another interesting way to use string lighting is to create a design on a wall behind your garden. If there is no wall, a fence will do. Simply use nails, tacks, or any other form of adhesive for lighting to zig-zag lights on a wall.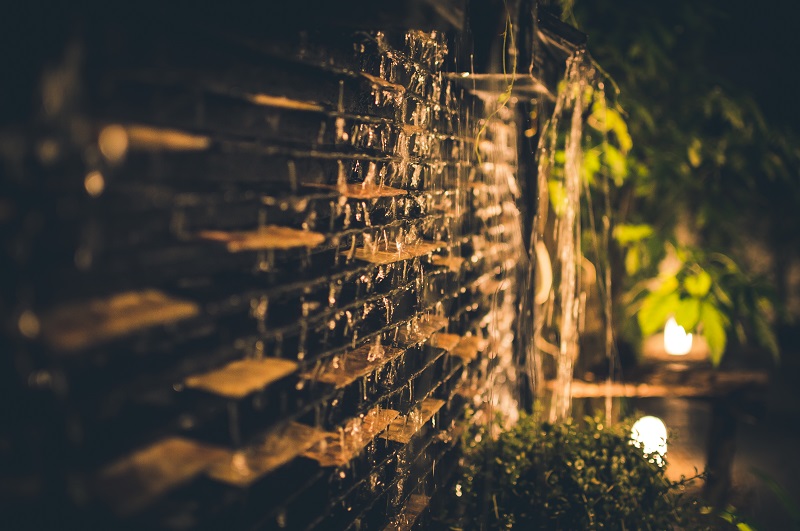 Garden Lighting Design Ideas | Philips Hue
Philips Hue bulbs are the go-to smart lighting solution in homes. However, there are also stand alone fixtures that are made by Philips. These work similar to regular Philips Hue bulbs but these don't need a lighting fixture to plug into.
Garden Lighting Design Ideas | Benches
Some of us have benches in our gardens that are either for show or that serve as seating. Either way, use that bench as a stable place to attach lighting underneath. String lights, spotlights, any type of outdoor lighting would do. This is a great way to hide the source of the light and bring attention to the seating area.
Garden Lighting Design Ideas | Uplighting
There are numerous options available for outdoor uplighting. In fact, these are among the most popular ways to add lighting to pathways outdoors and create lighting around trees. However, you can use these in a unique way. Dig a small hole in a patch of pebbles and place the light in the hole. Make sure the top of the fixture stick out an inch or two and cover again with small pebbles. This will create a glowing pebble effect that is fun and beautiful.
Garden Lighting Design Ideas | More Uplighting
While the garden is the focus of your lighting, you can't forget the biggest part of your view, your home. Use uplighting around your home so that your view isn't destroyed by porch or patio lighting.
Garden Lighting Design Ideas | Stairs and Bridges
Some of us have stairs that go from the deck or patio to our gardens, others have small bridges, either one will work. Attach string lighting to the bottom of the stairs or bridges and let the light shine in magnificent ways.