Many business owners already know that lighting plays a big role in their stores. Lighting can help make sales, set a mood, and welcome guests all with just a flip of a switch. But a good salesperson knows that the sale starts before customers even walk through the doors. Commercial outdoor lighting tips could help open up a sale for you. Though, it will be up to you to close the deal. Or you could use indoor lighting to help with that too.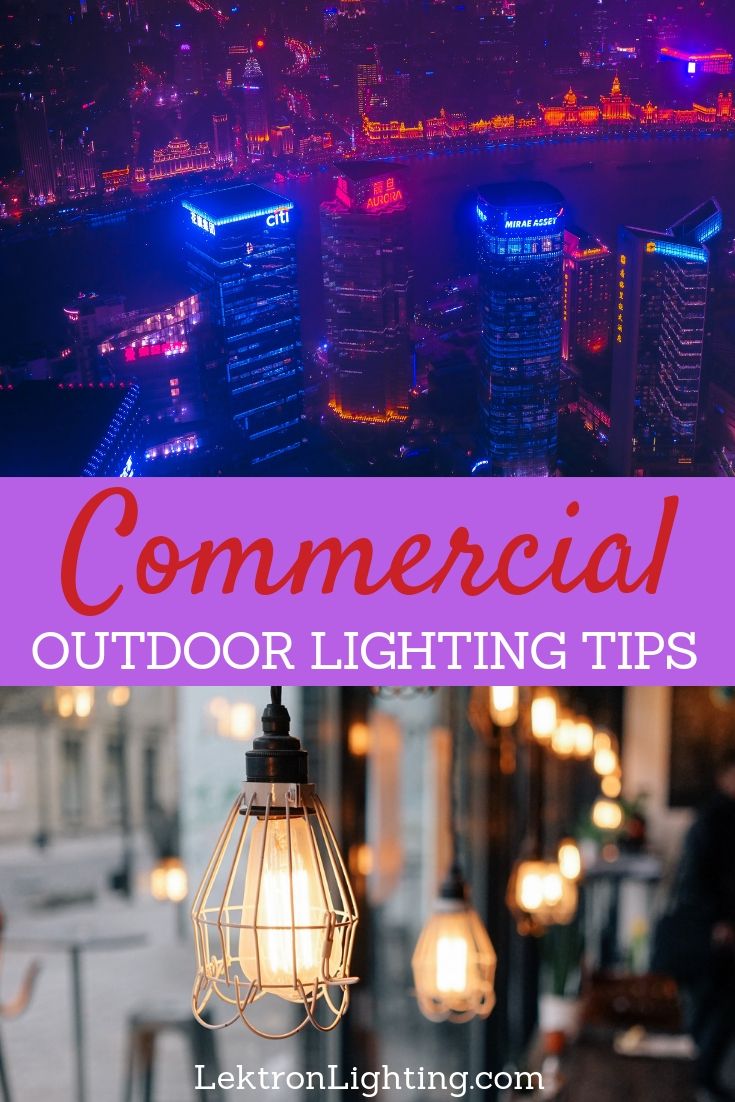 It is important for business owners to use every tool at their disposal to help become successful and that includes commercial outdoor lighting tips. 
Strong Fixtures
The first and most important tip every business owner should follow is to use strong fixtures. These light fixtures need to be able to stand up to weather, animals, and so much more. Casings should be sturdy and shatter-resistant in order to help with the longevity of the light. You can even find tamper-proof fixtures that will keep your light and fixture safe from vandals. It is also important to remember that not all damages will be on purpose. This leads to the importance of placement. 
Placement
It is time to find the right placement for the fixtures you've found. You will need to consider a few things when deciding on a place to put your fixtures. You will want to make sure it is not placed in an area that could lead to damage. An example of that is right in front of your door. Your door is constantly used and deliveries, ladders, repair people, all use that door to bring things in and out of your business. Accidents happen and this should be considered when placing your fixtures. You will also want to make sure that your fixture is used properly and placement will help with that. 
Commercial Outdoor Lighting Tips Purpose
Outdoor lighting serves multiple purposes. The first and most obvious use is safety. There are times when business hours go long after the sun has set. It is up to you to make sure your customers feel safe walking up to your business and lighting will do that. But lighting doesn't have to just be for safety. You can also use it to attract customers. One version of outdoor lighting won't even be outdoors. Fill your retail space with lighting in the windows to attract attention to your space. 
Up and Down
There are two types of lighting your business can use, uplighting and downlighting. Uplighting is when a fixture is set in the ground and lights upward. Downlighting is when lighting is above and points downward. Uplighting is a great tool to attract and bring life to the surrounding areas. Uplighting is great for providing a safe feeling for customers and employees. Be sure to use plenty of uplighting especially in landscaped areas. This light will bring attention to the beauty of the landscape and make it feel more than welcome. 
LED Lighting
LED bulbs are perfect for outdoor lighting. These lights will not burn out in hot or cold weather. LED lights also don't take a lot of energy to use and can be as bright or as dim as you want. You could even add color with LED lights if your retail space is bland. There is a bit of a cost to add LED lights at first but the savings start rolling in with each energy bill you receive.