Gardens come to life in the springtime and enjoy them during the day is nice. But things get a magical glow that can only be seen at night. In order to see that glow, you need to find out how to add outdoor lighting for spring. This lighting can help shine new light on flowers, plants, trees and more. This new light is controlled by you and can make for truly magical evenings in the spring and well into summer.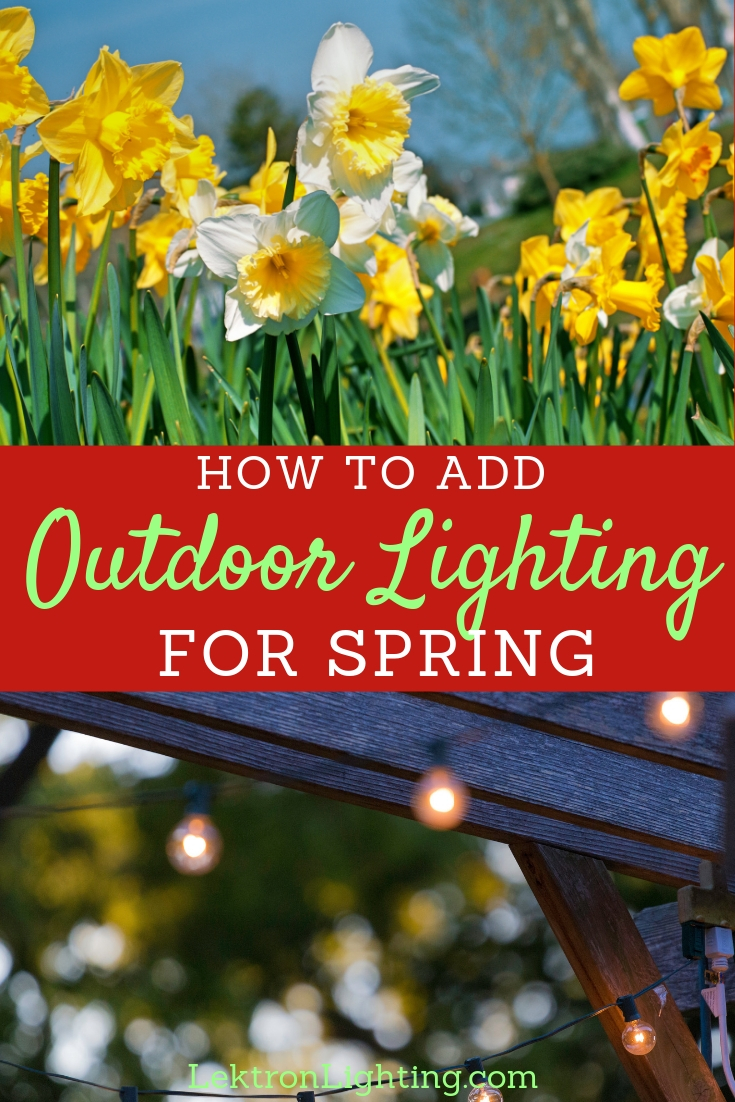 Spend your evenings outdoors, enjoying the nature around your home after you find out how to add outdoor lighting for spring.
How to Add Outdoor Lighting for Spring | Plan Ahead
The first thing you will want to do is plan out the placement and power. Some lights will require a source of electricity, others will use solar. These are the things you will need to decide ahead of time. Solar lighting is great for walkways and ambient lighting but regular lighting will help you shine a light on specific flowers and trees. Make sure you have a way to get power to those lights and how many lights you will need to enhance your garden.
How to Add Outdoor Lighting for Spring | Shop Around
Once you know how many lights you will need and how many will be solar power vs electric you can start shopping for lights. The things to consider when shopping for lights include features, price, and size. Some lights will cost more but come with more features like Philips Hue bulbs and others will cost less and simply put out basic light. The size of the light will also matter as there will be some spots in your garden where you want the light to be seen but not the fixture.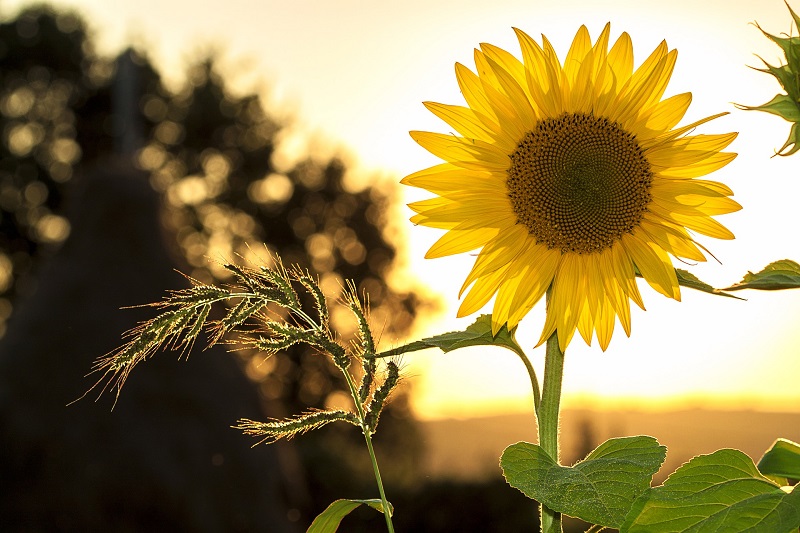 How to Add Outdoor Lighting for Spring | Set Up The Lights
Now that you have the lights and a plan in mind, it is time to put that plan into action. You have already picked the parts of your garden that you want to stand out and that is where the most powerful lights should go. Place lights along walkways in an alternating pattern so that they're spread out but also noticeable. The goal for all of your lights is to keep the powered up as you place them. This will help you determine the correct spacing so there isn't too much light in one area and less light in the other.
How to Add Outdoor Lighting for Spring | Use Features
If you chose to use lights that come with features like color changing lights or dancing lights you will want to put them to the test. Try out different color patterns to help shine a light in new ways throughout your garden. For example, if your garden is filled with pink and purple flowers you may want to avoid those colors and go for a complimenting color like blue or white. Play around, look at light as paint and the fixtures as your paint brush and paint a natural masterpiece in your yard.