Commercial track lighting ideas will help you add some light to your space. Track lighting has been growing in popularity, especially in the retail space. This is simply because track lighting is very easy to install, easy to customize, and comes in so many different forms. You can utilize track lighting today and use it for a few different things in your store. There is no end to what you can do with track lighting. The important thing is that you use it properly so you get the most from the light source. 
You can take advantage of the best commercial track lighting ideas to add flair to your store, customization to your business space.
Track Lighting General Lighting
There are some forms of track lighting that will give your space an industrial feeling. This is a great way to integrate a theme into your lighting. You could also use track lighting as just general lighting options. Many grocery stores and warehouse stores use track lighting as general lighting. The beauty of track lighting is that they can be hung at any height. 
Track Task Lighting
Track lighting is a great option for task lighting as well. You could hang track lighting at any desired height. That means you could lower the height if you need it to be brighter. You could also use focuses fixtures with track lighting. Many stores use track lighting spotlights to shine a light on specific products. This takes task lighting and uses it as general lighting. The height customizations alone make the track lighting a valuable tool in retail spaces. 
Track Lighting Spotlights
Track lighting is also a great way to add light to desk space. Most offices have plenty of natural light that can act as a general light source. But not every desk is drowned in sunlight. That means you can use track lighting to give light only where needed. Each desk can have its own fixture along the track. That will ensure that there is enough light for everyone without using too much energy. This is also a great idea for restaurants. Shine those spotlights on each table in your restaurant space to provide just enough light for eating.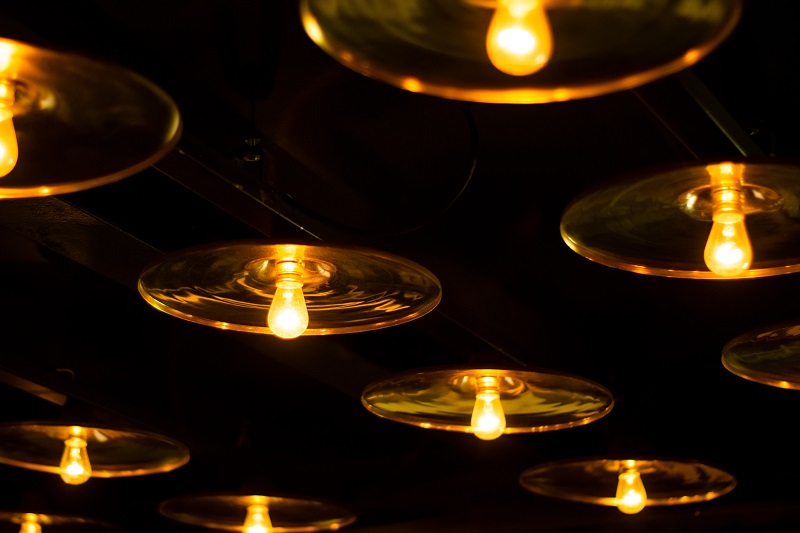 LED Track Lighting
Commercial track lighting ideas can help you with general lighting, task lighting, and even security lighting. But most importantly, LEDs can work in many different track lighting fixtures. This is a great way to add even more savings to your energy costs. You can also customize each individual LED to provide different colors or warmth. LEDs can be used in so many different ways. Track lighting takes those ways and multiplies them. 
Versatile Track Lights
The best part of track lighting is customization. Commercial track lighting ideas are endless because you can do so much with them. You could put a spotlight on certain products, add general lighting, add task lighting, use LEDs for smart tech, adjust the height, move the light and so much more. It could be hard to argue against adding track lighting into your store with so many different options after one quick install of the track.