The different types of lighting are already understood. Task, ambiance, decorative, and accent lighting are the four main types of lighting a retailer uses. But once you know where to put fixtures and what type of fixtures we can use, we move onto setup. Learning how to set up retail lighting is just as simple with only a few key factors. One of the most important things you can do is use LED light bulbs. LED bulbs allow you to change lighting colors, adjust brightness, and use different methods of control.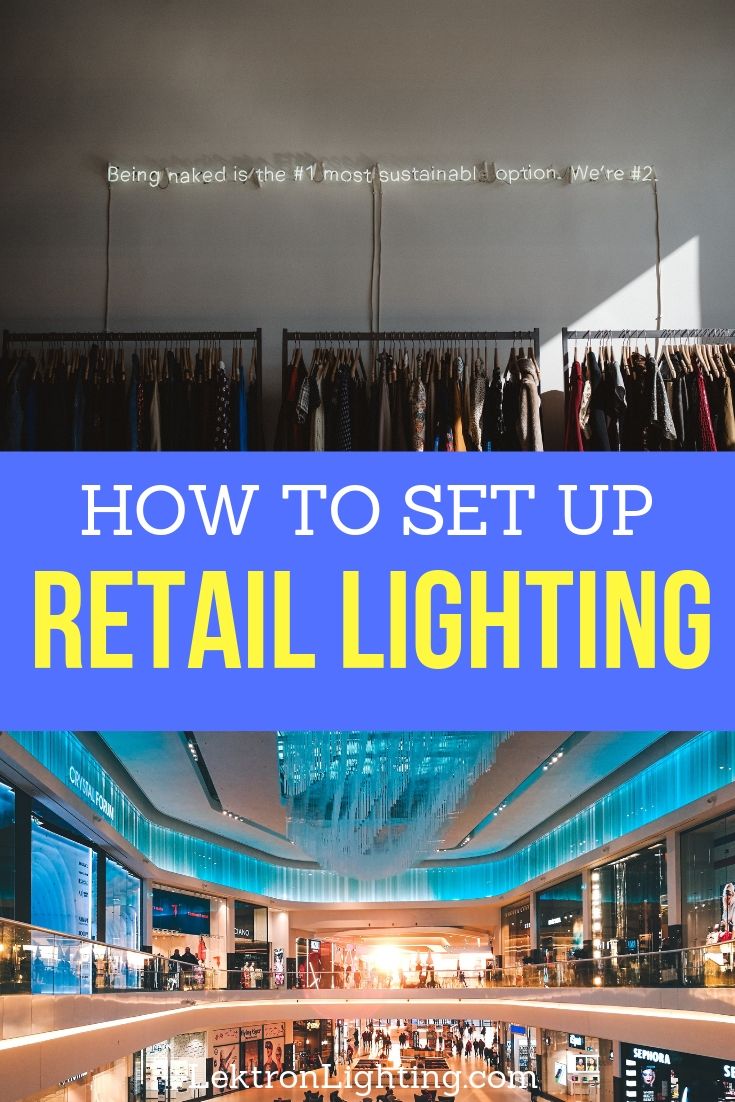 Discover how to set up retail lighting only after fixture placement has been figured out and LED bulbs have been utilized.
How to Set Up Retail Lighting | Color
Using specific colors will depend on the type of retail location you have. Bright white lights might be better if your retail store focuses on clothing or home decor. Fun colors might come in handy if your retail location is focused on food or technology. The important thing to consider is how the lighting color affects the color and visibility of your products. The best way to figure out what colors to use and where is to just try it out. Luckily, LED bulbs can easily change color if you get the right ones. There are also different white bulbs, some warmer, some harsher and you can decide between those as well.
How to Set Up Retail Lighting | Lighting That Fits
What color are the finishes in your store? This could have a major impact on the type of LED bulbs you use. For example, the front of your store may have large windows. You will not need to add a lot of lighting to the front of your store if those large windows let in enough natural light. But a room in the back that has dark, wood finishes may require a lot more light. A bright light could also help bring people to specific products in our store that you want to move. Target lighting like spotlights or brighter colors could help attract customers to that product. Again, trial and error is the best way to figure this out.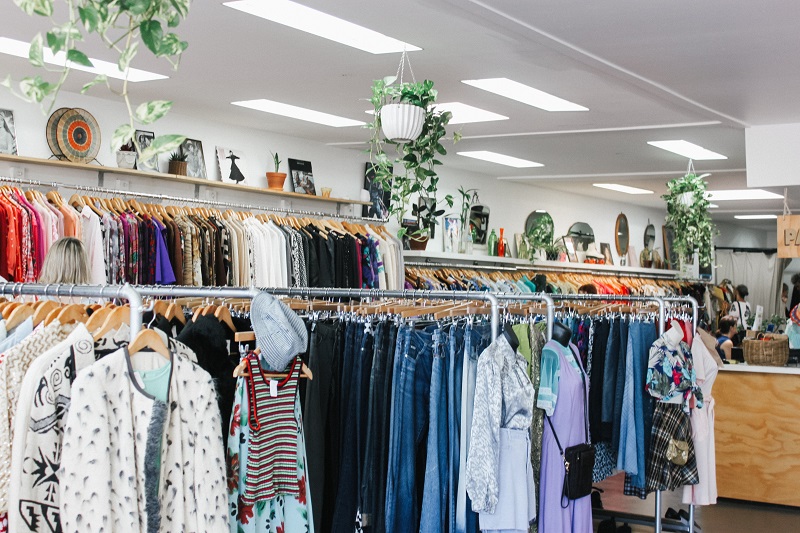 How to Set Up Retail Lighting | Layers, and Layers
The act of layering light is very simple, it is just having lights at different levels with different intensities. Layering light is a good way to attract interest to your store, especially if it can be seen from outside. Turning on ceiling lights may light up a room enough but that could make a retail location feel flat and boring. Add LED strips to shelving, a piece of light up wall art, or case lighting to help add layers of light to your store. Using LED bulbs makes this process even more affordable as well. Light attracts the eye and that is what you will want to keep in mind when layering lights. Where do you want people to look? Can customers see the product clearly? These are questions to ask as you set up the lighting in your store.
How to Set Up Retail Lighting | Controls
Having control over your lighting situation is so much easier today than it once was. Motion sensors, timers, even remote controls from phones and computers are all at our fingertips. It would be a big mistake not to take advantage of all of these tools. Not only will having more control over the light save you money, but it could also add another layer to your lighting. We can even create additional layers by simply dimming some lights and brightening others. There are many different controls you can and should use in your retail store.