September is an interesting month. This month has a special feeling as the holidays are right around the corner and summer is not too far in the past yet. Finding things to do in Tulsa in September 2018 is just as interesting. Local events in Tulsa take that feeling and make it tangible, enjoyable and exciting for the whole family. Bring your summer spirit and prepare for the holiday season that is just a few weeks away in Tulsa.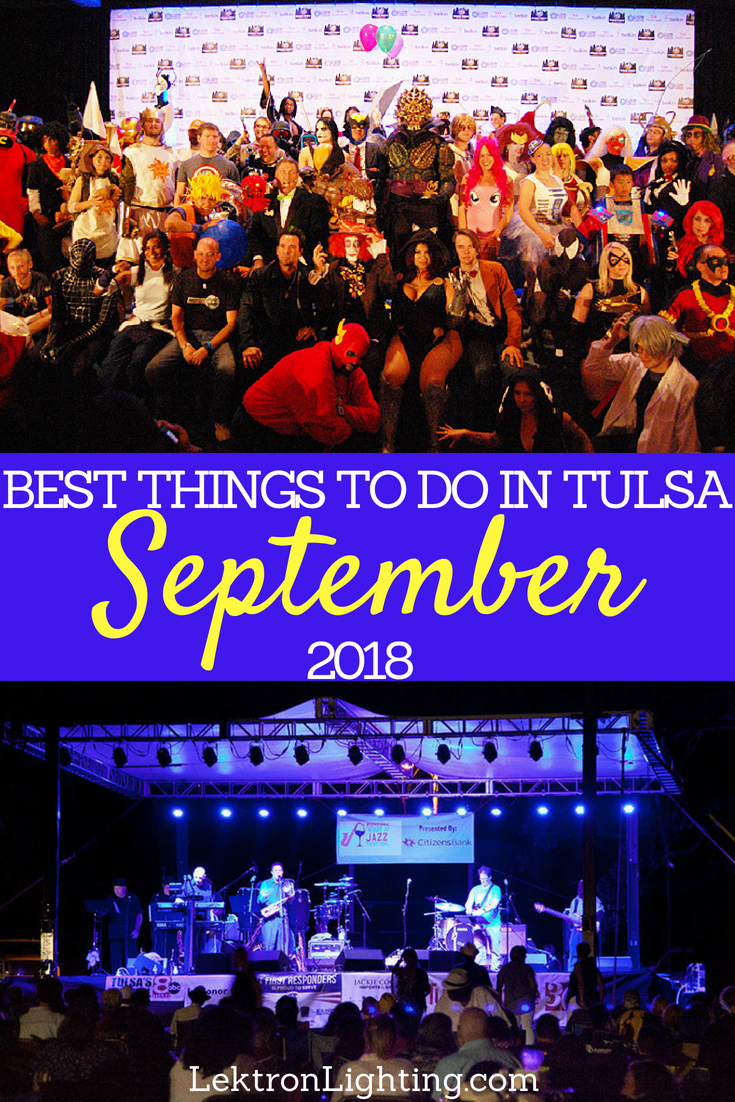 When you find things to do in Tulsa in September 2018, you find that the community is preparing for the holidays and saying goodbye to summer.
Postoak Wine and Jazz Festival | September 1
For the fourth year in a row, the Postoak Wine and Jazz Festival is ready to help you drink, eat, and enjoy your transition from summer to fall. During this event at the Postoak Lodge and Retreat, there will be live jazz musicians, the best food trucks in Tulsa, and some of Oklahoma's best wines. While this is a wine festival that doesn't mean the event isn't family-friendly. There will also be special events before and after the event like the Jazz Dinner on August 31st and the Jazz Brunch on September 2nd. The actual event is one of the best things to do in Tulsa in September 2018 and it all starts at 3:30 pm.
2018 Wizard World Comic Con Tulsa | September 7-9
It's time to let your nerdy side shine at the Wizard World Comic Con in Tulsa. This event brings together artists of all different kinds, cosplayers, actors and actresses, nerds and enthusiasts and so many more. Here, it is ok to be a fan of something different, in fact, it is encouraged to let your weird sideshow. The event is a full weekend long, starting each day at 10 am and going until 7 pm at the Cox Business Center. Pop culture is celebrated in ways only true fans can celebrate and it is your chance to get your hands on collectibles, arts, and take part in contests, gaming, cosplay, meet celebrities and so much more.
Tulsa St. Jude Walk/Run | September 15
There are some events that do more for the world and the Tulsa St. Jude Walk/Run is one of them. The entire community is invited to come together to show their support and raise awareness for childhood cancer. In fact, September is Childhood Cancer Awareness Month. St. Jude Children's Research Hospital ensures that no family who visits them receives a bill. In order to make that possible, St. Jude hosts charity events such as this to raise funds to support the hospital and keep making a difference in the world. Not only are bills sent out to families who need care from St. Jude, travel, housing, and even food is provided for those families so that anyone from any part of the country can get the help that they need. Help make a difference this year on September 15 at 7 am at OneOK Field.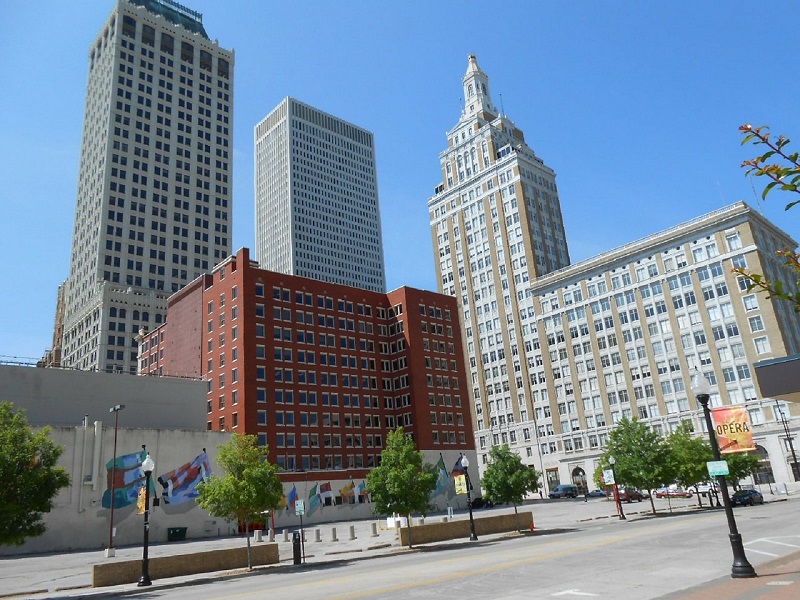 Zombie Outbreak | September 15
Here is where we will get that mix of the coming holidays in the best things to do in Tulsa in September 2018. Zombie Outbreak is a family event that will raise funds for the Counseling & Recovery Services of Oklahoma. This is a running or walking event that is themed around zombies. There is even a storyline that goes with the event. A zombie outbreak has made its way to Tulsa, now, your only goal is to gather as many survivors as you can and work together to make your way to the sanctuary. Every runner will get three life flags, zombies will be trying to take those flags as you make your way to the green zone. Anyone who gets to the end with flags remaining will win prizes! The event starts at 7 pm on September 15 at Chandler Park.
Monarchs on the Mountain | September 22
Tulsa's River Parks Authority is bringing back the Monarchs on the Mountain Festival. This festival is one of the most fun things to do in Tulsa in September 2018. Celebrate the role that Eastern Oklahoma plays in the migration of the Monarch butterfly. This festival is held on Turkey Mountain in the pavilion area from 10 am until 2 pm on September 22nd. There will be educational activities, you can buy plants that will turn your home into a Monarch butterfly migration waystation, and entrance to the festival is absolutely free.