Restaurant lighting is important, it sets a mood and the stage for consumers to enjoy their meal but also could give your restaurant a name. If the lighting is dim, your restaurant could become the perfect date night; if it's bright, it could become the happening spot for dinner. But the lighting in the kitchen of your restaurant is even more important and that is why you may need to upgrade restaurant kitchen lighting with Satco Retrofitting LED fixtures.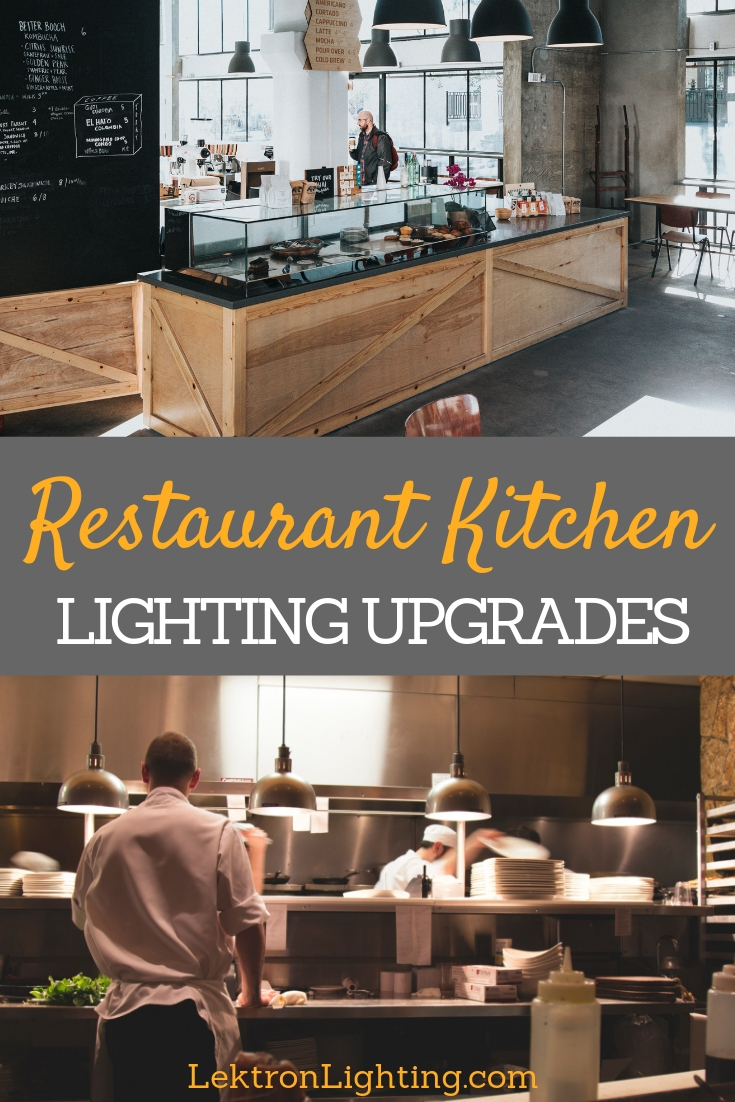 Satco retrofitting lighting is one of the best ways to upgrade restaurant kitchen lighting, adding new life and saving more money on power.
Satco Retrofitting | What is Retrofitting?
Retrofitting simply means to add components or accessories to something that didn't have them when manufactured. In terms of lighting, that could simply mean adding an LED bulb to a fixture or something as big as replacing a fixture allowing it to use LED bulbs. There are many different ways to retrofit lighting in the kitchen, like adding lighting to things that didn't have them before or by replacing the fluorescent fixtures in the kitchen to allow for LED lighting.
Satco Retrofitting | Where to Start?
Take a tour of your kitchen and imagine it in a new light. Your kitchen may have plenty of lighting but there are always fun new ways. Task lighting is where many people start. Task lighting is lighting that is used for a specific reason like the main source of light in your kitchen but also for countertops, in pantries, and in drawers. These lighting spots help your team complete certain tasks that could use more lighting. There are plenty of ways to add countertop lighting like adding fixtures under cabinets or lining the backsplash with LED lighting strips. Those lighting strips could also be used to add lighting inside cabinets and drawers.
Satco Retrofitting | Kitchen Island Lighting
Some restaurant kitchens come with islands in the middle that are mostly used for prepping food, organizing plates, and fine-tuning appearance. Islands are somewhat different than other areas in the kitchen as there usually isn't a wall to retrofit lighting around the island or on top. This is where the kitchen's main source of lighting is important since most islands depend on the main source of lighting. We can easily retrofit our islands with lighting by adding hanging light fixtures or even recessed canned lighting.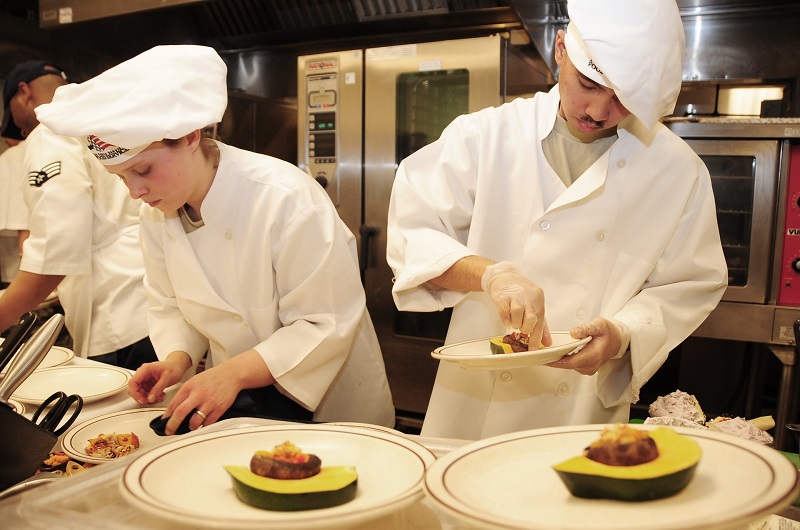 Upgrade Kitchen Lighting | Sink Lighting
A lot of work is done in the kitchen sink. This is where we wash food and dishes, fill our glasses and it is the main source of water in the home. Using similar lighting solutions as a kitchen island, you can light up your sink. Recessed can lighting works best in these situations as you don't want water splashing up onto hanging light fixtures. Recessed can lighting can be retrofitted but will require a little more work if no fixture exists there already. If you do not have experience with construction it may be a good idea to find a local contractor who can help you add recessed lighting where it wasn't before.
Satco Retrofitting | Accent Lighting
Accent lighting isn't really important in a restaurant kitchen as this is a workspace that has a lot going on and no one is paying attention to the ambiance. However, multiple studies have shown that lighting can affect the productivity of employees and chefs are no different. Some restaurants even showcase the kitchen for guests to watch food being made as they wait for theirs or eat. Accent lighting like LED strips could help, maybe lining countertops or kickboards, adding light to barriers between the main dining room and the kitchen or a number of different ways.