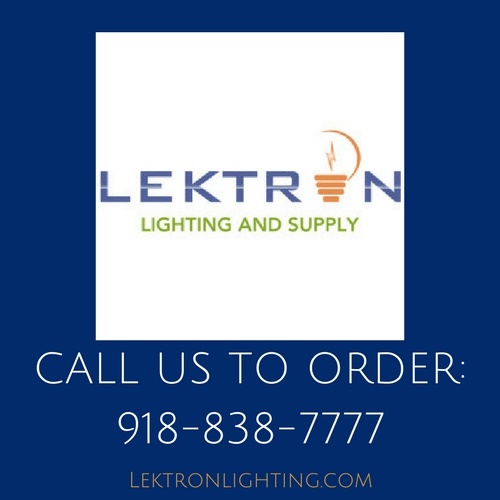 When it comes to upgrading anything in your home or business research is highly recommended. Knowing what you need vs. want, what gives you more short term savings vs. long term savings. Most importantly, there are always mistakes that can be easily avoided. Doing your research or even getting the right professional to help you with your upgrade are a couple of ways to avoid those mistakes.
When it comes to upgrading lighting systems in your home or business the mistakes you want to avoid can be planned for at the start.
It's not always about switching from old lighting to new lighting. Sometimes it is as easy as upgrading your bulbs. With all of the advances in technology, lighting has not been left behind. Alexa can control your lights now?!? It might seem crazy but you can even turn off your lights with the push of a button on your smartphone or smartwatch!
Lighting Vs. Power
One of the most common mistakes happens when people start comparing old bulbs to new. If you're switching from something old, then the amount of light given is measured differently. Be sure to know what you really need and avoid purchasing a bulb that uses more energy than you want. LED bulbs are the best option to avoid power sucking bulbs.
Controls
While your old switch will always do the trick for LED lighting, there are so many different options. LED's are very customizable, so dimmers or remotes are worth taking a look at before you start. Avoid overlooking your options, you may miss out on something very worthwhile.
Reduce to Save
Thanks to the advancement of LED bulbs, you need not worry about the amount of lighting. Less light doesn't mean less power anymore. Avoid shopping for dimmer bulbs if your only goal is to use less energy and save money over time. Instead, shop for the room you want to light.
Prep For The Project
If you're planning on doing an even bigger upgrade, be prepared. Before contacting a contractor you trust, be sure to have a plan. Where do you want the fixtures, how many will you need, where do you want the controls? Have all these questions answered before even starting the search for contractors. This will help you get the job done faster, as well as show the contractor you came prepared and know what you want.
No Time Like Now
One of the most common mistakes made, mostly in commercial upgrades, is waiting for better rebates. It's true that the government lends a hand, as well as energy companies and other tax incentives. However, the most efficient savings will be seen as time goes on. Meaning the sooner you start the retrofit, the more savings you'll have a year from today. Waiting is never recommended if upgrading is something that interests you.
When it comes to making the jump to  the most cost efficient and energy efficient lighting, mistakes may be made. Just be sure you don't make one of the common mistakes that can be easily avoided. Always be prepared, always do your research, and know what you want and need before spending any money.