Businesses often use LED floor lights for safety around stairs or any place where the floor is hard to see. But there is more than one way to use floor lights, also known as footlights in your business. In fact, LED foot lighting can be an especially important investment for your business.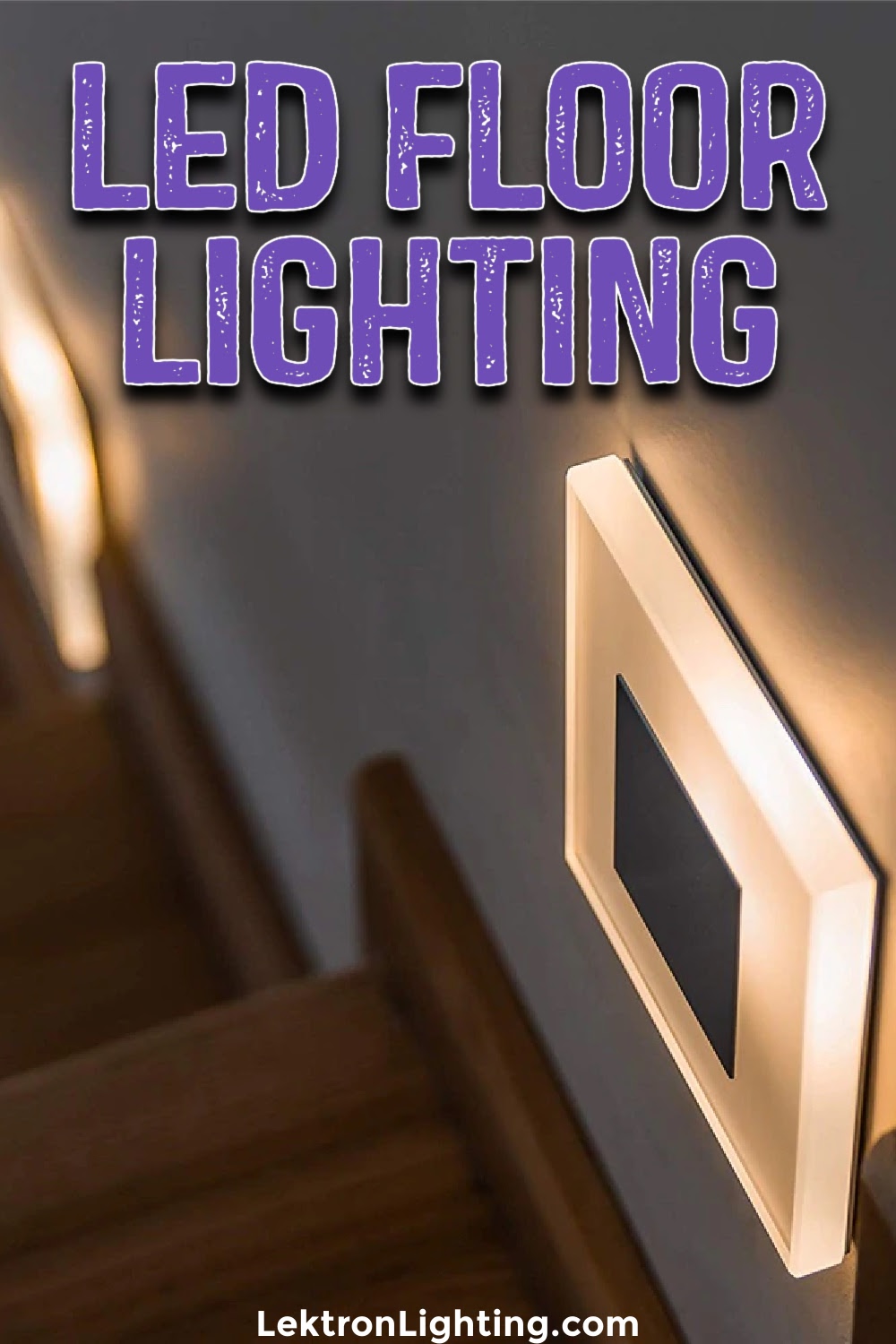 LED Floor Lights | Footlight
You can use LED floor lights for safety or you can use these lights for something more creative and the results will be amazing. Many of us have been to a movie theater and that is a perfect example of what LED footlights are. Floor lights or footlights are the lights that you see in the stairs in a dark theater, in the entrance hallway of the auditorium, and sometimes under the seating. This lighting is meant to provide just enough light for you to see where you are stepping. However, there is not enough light to light up the entire auditorium. That is because these lights aren't meant for anything more than the safety of the guests and the employees.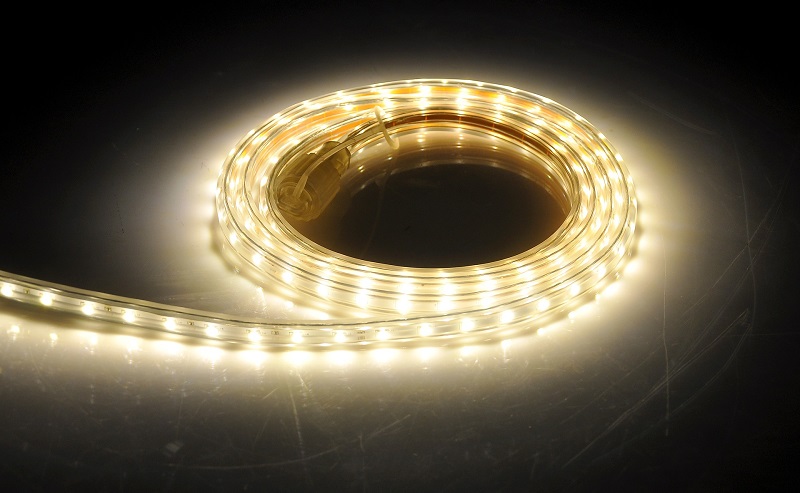 Footlight Fixtures and Beyond
There are different ways to integrate footlights in your business. You can make them standalone fixtures that line a hallway or pathway, and it would be simple. But there are other ways as well. One of the more popular ways is to integrate the lighting into flooring. Integration would require specific types of fixtures. Ketra is a popular brand in this space, but each project is different. You need to determine which fixtures would work for your plan before moving any further.
Outdoor Footlights
LED floor lights aren't just for stairways and auditoriums. Most businesses utilize floor lighting outdoors. The purpose of the lighting outside is to give guests a clear pathway to walk but also to add a level of security. You can even use floor lights to help create an ambiance in the outdoor space around your business. In fact, gardens look amazing with floor lighting scattered around trees and flowers. They almost create a magical feeling because the garden often hides the fixtures and only allows the light through.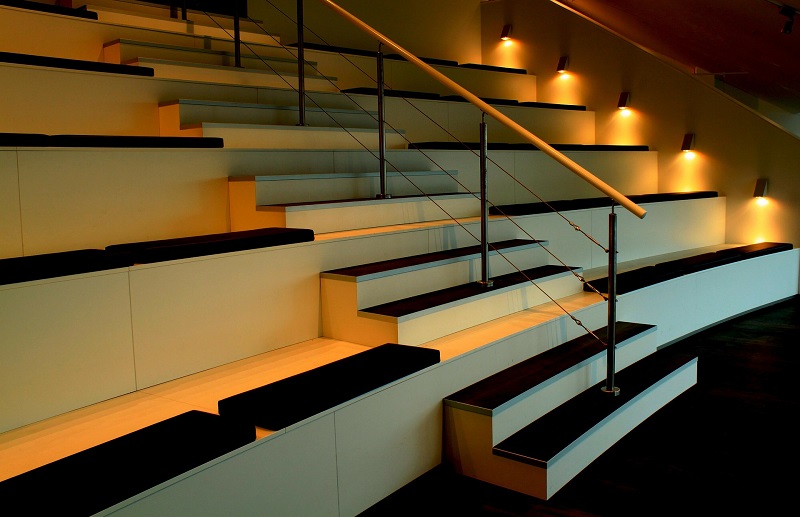 LED Light Strips
LED floor lights can also be DIY in some ways. In fact, LED light strips have made it easier to customize the way you light the flooring. You can use LED light strips around corners, edges of stairs, or even in the actual flooring with some plastic strips covering the actual strips. There are so many ways to integrate LED light strips into your footlight plan. You can even take advantage of the smart features of some strips that can easily enhance your end results.