Smart lights do plenty of things that make life easier. We can turn them on or off with an app or by voice, we can save money since they use less energy and we can even set schedules so they turn on and off by themselves. But what's the point of having smart technology in the home if you can't have a little fun? There are a number of things to do with smart lights that add more fun to whatever room you're in and could be very entertaining.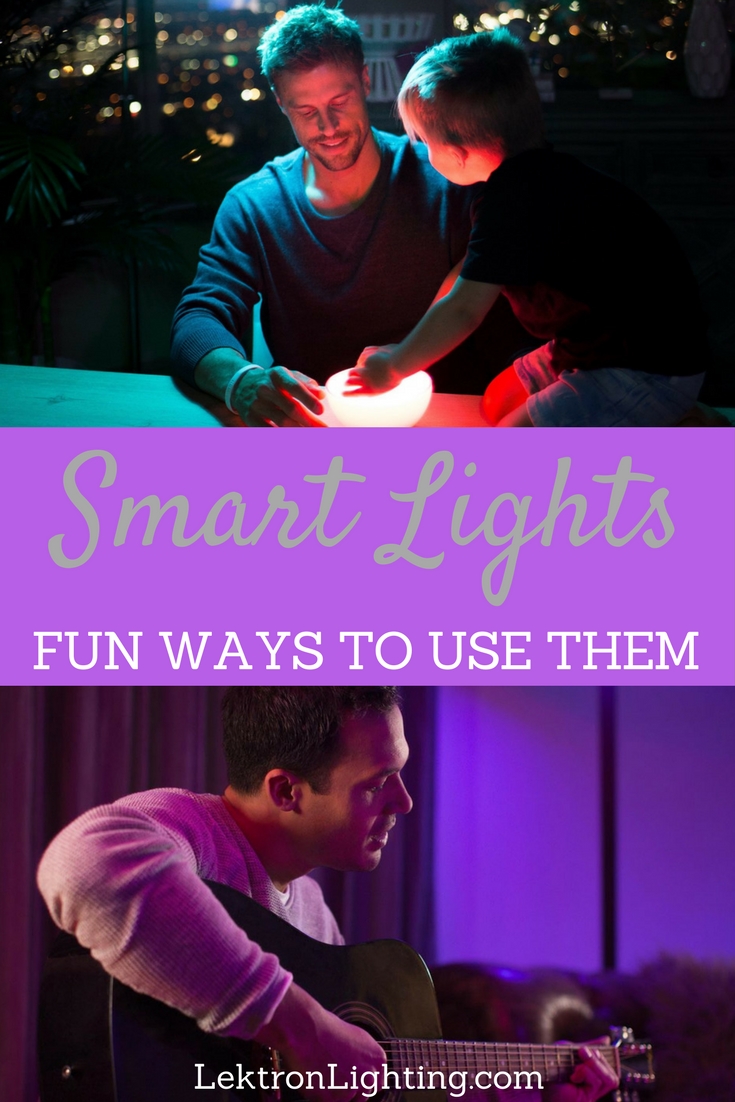 Use some of the more fun things to do with smart lights to entertain during a party, make a movie even better, or just set the mood for whatever you need.
Notifications Alert
Using the Philips Hue smart lighting system, getting text alerts is simple. There is a setting that allows your smart lights to pair up with your phone. Once paired, there are many different things to do with smart lights but the most fun is to set notification alerts. Every time you get a text message, your lights will flash to let you know. Say your lights are set to normal, mild color. You can make the lights flash red to alert you of the text.
TV Ambiance
Another one of the fun things to do with smart lights is to sync them up with your television. Imagine watching something about the ocean and all of the lights in that room turning deep blue. That is what you will experience with TV syncing. This feature is a great way to make your tv viewing experience even bigger.
Club Life
Music also has fun things to do with smart lights. Using your Android or iOS device, you can set your Philips Hue lights to dance along with the music. The setup is simple, use an app called Hue Disco and let it use your phone's microphone to hear the music that's playing. The app will pick up on beats and make your lights dance.
Wake Up with the Sun
Routines are easy to set up with the app of your smart lighting solutions and can enhance the way you wake up or even fall asleep. Using the schedules, set a schedule to turn on or off and at what speed. You can have the lights turn on or off instantly, or have them dim awake or asleep. Once the timing is set up, you can also alter the color scheme. For mornings, use the color of the sun to wake up and the color of the moon to fall asleep.
Go, Team, Go!
Another one of the fun things to do with smart lighting is to support your favorite sports team. First, pick which lights you will use for which colors, most teams have multiple colors so you can mix them all in. Then, mix in all of the colors during a game and show your support and spirit.